Click & Connect Rijksoverheid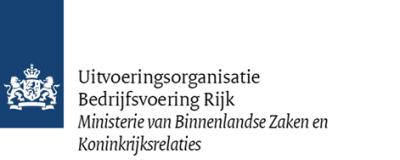 Company

Rijksoverheid

Type

Internship

Location

Curius

Sector

Bachelor & Master

Required language

Dutch
Description
Kom je ook?
24 november 2022 15:30 – 18:30, Den Haag
Beste student,
Zoek je een I-stage of -afstudeeropdracht voor je derde of vierde studiejaar? En lijkt het je wat om je in te zetten voor Nederland? Kom dan langs op het Click&Connect event van de rijksoverheid!
Wat is Click & Connect?
Tijdens Click&Connect kun je in een ontspannen sfeer in gesprek gaan met ICT-medewerkers van rijksorganisaties die stageplekken hebben. Aanwezig zijn in elk geval Ministerie van Defensie, Politie, Auditdienst Rijk, Justitiële ICT Organisatie, Dienst van het Koninklijk Huis en Dienst ICT Uitvoering. Ze laten je graag zien wat er bij de rijksoverheid speelt op het gebied van ICT.
Click&Connect is een uitgelezen kans om verschillende rijksorganisaties te leren kennen en je te oriënteren op een stage en/of onderzoeksopdracht. Ook kun je vast kijken of een traineeship als eerste baan iets voor jou is.
Details
Tijd: 15.30 – 18.30 uur
Locatie: Ministerie van Binnenlandse Zaken, Turfmarkt 147 in Den Haag
We starten met een inloop, gevolgd door een informatief gedeelte en daarna is de Meet & Greet met de rijksorganisaties. We sluiten gezellig af met een borrel.
Meld je aan vóór 16 november, vol = vol.
Wij hopen je te zien!
I-Partnerschap / Rijks I-Stage