Consulting Intern - Masters (2024 Graduates)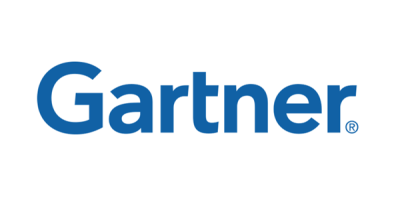 Company

Gartner

Type

Internship

Location

Curius

Sector

Master

Required language

Dutch, English
Description
Consulting Intern - Masters (2024 Graduates) - Multiple locations
Title: Management Consulting Intern
European Languages – Different locations
Surrey / Zaventem / Oslo / Amsterdam South East / Milan / Solna / Munchen / Rome / Frankfurt-Niederrad
About the role:  
Gartner Consulting is a natural extension of Gartner's industry-leading IT and Business Research. We serve senior executives leading technology-driven strategic initiatives leveraging the power of Gartner's actionable, objective insight. Through custom analysis and on-the-ground support we enable optimized technology investments and stronger performance on our clients' most critical priorities. Leveraging the breadth of Gartner's resources, Consulting is growing rapidly, with unlimited potential to continue expanding our business.
The language & territory alignments that we are currently recruiting for are as follows:
English-speakers, aligned to UK & Ireland, based in Egham-London 

Italian-speakers, aligned to Italy, based in Rome or Milan

German-speakers, aligned to DACH, based in Munich or Frankfurt 

Dutch/French speakers, aligned to Benelux, based in Amsterdam or Brussels

Swedish/Norwegian speakers, aligned to Nordics, based in Stockholm or Oslo. 
What you will do:
You will be part of a project team working closely with clients to define and shape their technology-related strategies and roadmaps to execute their mission-critical priorities. Typical work for a Consultant Intern includes preparation and participation in client interviews, meetings, and/ or workshops, support in the creation of client deliverables, and active contribution to our global industry and practice communities. Your work will give you exposure to Gartner's comprehensive research, data, and tools, as well as our can-do culture, performing different types of analysis to extract relevant insights/findings. 
You will help our clients answer their most pressing questions like: "How to size and evaluate digital transformation program investments?", "How digital transformation programs can improve top-line and optimize operating costs?", "How can we modernize our technologies portfolio to expand business offering?" and many others
What you will need:
Current enrollment in a master's or other relevant advance degree like natural science, engineering, business, information and innovation management. 

An outstanding academic track record 

Intellectual curiosity, with the ability to develop creative solutions and strategies to solve client problem

Embracing best practices and feedback for continuous improvement

Comfort taking direction from experts and senior executives, and ability to build trust-based, value-added relationships quickly

Passion on solving complex technology and strategy related problems with structure and creativity

Being a true team-player with full commitment to the success of your team

Positive, championship mindset with a strong client orientation and learning attitude in the face of challenges 

You are available to intern between June 2023 to August 2023 for 10 weeks and graduating between December 2023 to July 2024 
What you will get:
In addition to an outstanding work environment and a steep learning curve, Gartner Consulting interns enjoys exceptional benefits, including: 
Competitive stipend

A great work cultures

On the job learning, coaching, and mentoring

Full access to Gartner Research

Learning experiences with your colleagues in different types of social activities to build your network with Gartner experts. 
Who are we?
Gartner delivers actionable, objective insight to executives and their teams. Our expert guidance and tools enable faster, smarter decisions and stronger performance on an organization's most critical priorities. We've grown exponentially since our founding in 1979 and we're proud to have nearly 16,000 associates globally that support our 14,000+ clients in more than 100 countries.
What makes Gartner a great place to work?
Our teams are composed of individuals from different geographies, cultures, religions, ethnicities, races, genders, sexual orientations, abilities and generations. We believe that a variety of experiences makes us stronger—as individuals, as communities and as an organization. That's why we're recognized worldwide as a great place to work year after year. We've been recognized by Fortune as one of the World's Most Admired Companies, named a Best Place to Work for LGBTQ Equality by the Human Rights Campaign Corporate Equality Index and a Best Place to Work for Disability Inclusion by the Disability Equality Index. Looking for a place to turn your big ideas into reality? Join #LifeAtGartner
What we offer:
Our people are our most valuable asset, so we invest in them from Day 1. When you join our team, you'll have access to a vast array of benefits to help you live your life well. These resources are designed to support your physical, financial and emotional well-being. We encourage continued personal and professional growth through ongoing learning and development opportunities. Our employee resource groups, charity match and volunteer programs keep you connected to your internal Gartner community and causes that matter to you.
The policy of Gartner is to provide equal employment opportunities to all applicants and employees without regard to race, color, creed, religion, sex, sexual orientation, gender identity, marital status, citizenship status, age, national origin, ancestry, disability, veteran status, or any other legally protected status and to affirmatively seek to advance the principles of equal employment opportunity.
Gartner is committed to being an Equal Opportunity Employer and offers opportunities to all job seekers, including job seekers with disabilities. If you are a qualified individual with a disability or a disabled veteran, you may request a reasonable accommodation if you are unable or limited in your ability to use or access the Company's career webpage as a result of your disability. You may request reasonable accommodations by calling Human Resources at +1 (203) 964-0096 or by sending an email to  ApplicantAccommodations@gartner.com .
Job Requisition ID:70863
By submitting your information and application, you confirm that you have read and agree to the country or regional recruitment notice linked below applicable to your place of residence.
Gartner Applicant Privacy Link: https://jobs.gartner.com/applicant-privacy-policy
For efficient navigation through the application, please only use the back button within the application, not the back arrow within your browser.