Internship Strategy and Innovation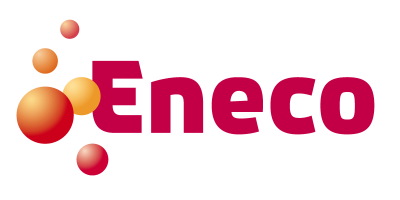 Company

Eneco

Type

Internship

Location

Curius

Sector

Bachelor & Master

Required language

Dutch, English
Description
Why choose for Eneco?
The energy transition is in full swing and Eneco is leading the way. Our goal? To be fully climate-neutral by 2035. This applies to our own business activities, but also to the energy we supply to our customers. We develop our own wind and solar parks and help customers take sustainable steps
every day with smart products and good advice. Do you like to work for a sustainable future? Then we are looking for your support!
What you'll do
Eneco has an ambitious growth agenda and it is important to make the right strategic choices for the
organization. You will be part of the Strategy team where you will work with our strategy and
innovation advisors on Eneco's biggest and most important strategic issues. By carrying out a
technical and/or economic analysis of market developments. We are constantly looking for good
internship candidates. If you are available from next September/October or February, we'd like to
hear from you.
Is this you?
We work together as one team to deliver the plan. In doing so, we are proactive in helping each
other to accelerate the energy transition. You create an environment where you can exchange
insights and opinions with colleagues and you take responsibility for contributing to the joint plan. In
addition, you hold the following qualities:
• You are a (pro)active student and have the working and thinking level of a bachelor or master
student;
• You are in an advanced phase of your WO study in a technical, sustainability or a financial-
economic direction
• You are looking for a collaborative internship (not a thesis or graduate internship).
• You have an affinity with sustainable energy and are driven to accelerate the energy
transition;
• You have a can-do mentality and work independently and proactively;
• You have strong analytical skills
• You are a team player with a clear sense of responsibility and social skills;
• You preferably have a good command of both the Dutch and English languages, orally and in
writing.
You'll be responsible for
• Validating the status of relevant technologies through technical/economic analysis;
• Supporting the strategy advisors on current strategic themes;
• Collecting and analyzing qualitative and quantitative information through desktop research
and interviews;
• Collaborating with internal business teams and/or external partners;
• Carrying out market and competitor analyses;
• Preparing presentations and workshops
This is where you'll work
Working at Eneco is for everyone. Our customers are diverse, and so are we. Over 3,000 Eneco
employees work in an open and pleasant culture where everyone can grow and flourish. That's how
we create the ideal breeding ground for creative insights and innovative solutions. And we can make
good use of these to achieve our ambitious mission: to be climate neutral in 2035. Do you know what
the great thing is? We never have enough talent at Eneco. Together with you, we'll go for
sustainability.
You will have a flexible workspace at our modern, bright headquarters in Rotterdam. You can walk
from Rotterdam Alexander station to your desk in just a few minutes. Although it might take a little
longer if you chat with a colleague on the way. At Eneco we work hybrid. That means that you work
partly from home.
Do you feel at home among colleagues who are bursting with ambition, take good care of each other
and want to go full speed ahead to achieve our climate ambitions? If so, you'll fit in at Eneco.
Want to know more about this job function?
Do you want to know more about this vacancy at Eneco? For more information about the application
procedure please call our recruitment assistants on 088-8954020 or send an e-mail to
enecorecruitment@eneco.com.
Applying straight away? That is also possible! You can also apply via our recruitment system. Click on
the 'apply' button and send us your CV with a motivation letter. You will receive a response as soon
as possible.