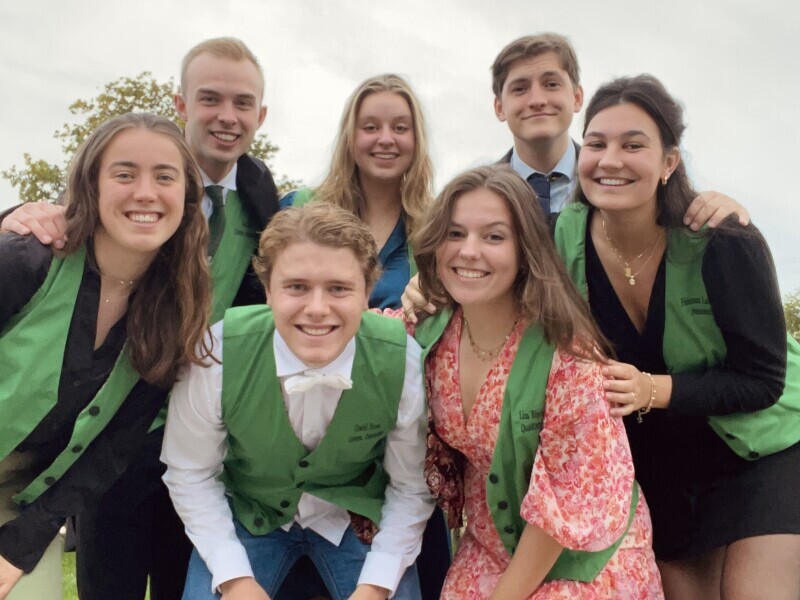 Lieve Curioten,
Het TB-Café wordt gerund door 6 leden van Curius en 1 lid van het bestuur van Curius. Elk jaar is er een nieuw bestuur genaamd de 'BarCo'. De BarCo is voor het eerst opgezet in 2008, onder supervisie van het 15e bestuur van Curius. Zij hebben ervoor gezorgd dat er ruimte is gemaakt voor een café op de faculteit, waar tot op de dag van vandaag nog steeds elke donderdag drankjes gedronken kunnen worden! De BarCo faciliteert het TB-Café en zorgt voor een gezellige sfeer dat bijdraagt aan het creeëren van een studenten community. Dit jaar wordt TB-café gerund door de 15e BarCo; deze heeft de volgende constitutie:
Fabienne Lafeber - President
Gina Nowak - Secretaris
Simon Stroeken - Thesaurier
Luc Bos - Commissaris Consumptie
Lieke van den Berg - Commissaris Promotie
David Pouw - Commissaris Innovatie
Lisa Rijnbeek - Qualitate Qua
Verder kan het café ook gereserveerd worden voor andere activiteiten. Wekelijks zijn er veel externe activiteiten zoals afstudeerborrels. Mocht je geïnteresseerd zijn in het huren van TB-Café, neem dan een kijkje op de rest van deze pagina of neem contact met ons op voor meer informatie!
Mocht je vragen of aanvullingen hebben, spreek gerust iemand van de BarCo of het Curius bestuur aan! Als je TB-café wilt afhuren, kijk dan even onder het kopje 'externe aangelegenheid'.
Tot donderdag!
Cheers,

BarCo 15.0
Members